(build & develop)
unDeveloped
Case Study
Whether you're looking for talent acquisition, talent development or implementing learning and development programs, we can customize a plan that will build you a high performing team.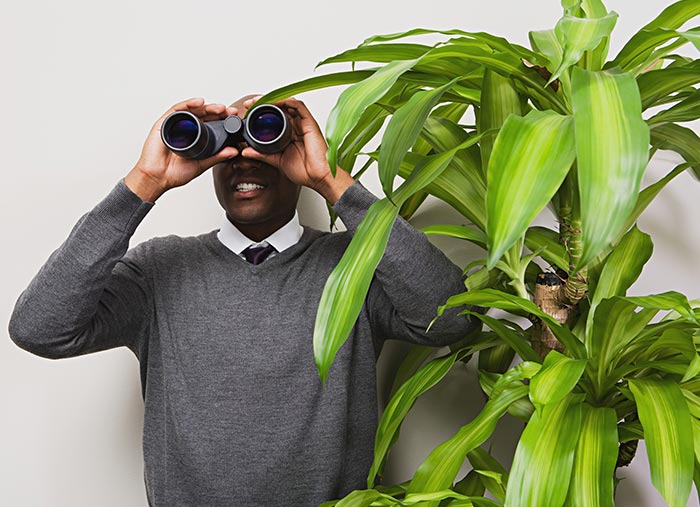 Situation
---
Need to grow business organically within two fiscal years and wanted to do so by winning business with company model of success, which included management team.
Plan of action
---
In order to grow through acquisitions, needed to have 10-15 managers ready to relocate and accept escalated roles.
In conjunction with Director of Operations, designed an internal "Manager In Training" program in order to promote/backfill from within, thus providing prospective businesses a consistent brand.

Determined markets where we had potential growth over the next two years.

Led team of Operations and support functions to create and implement a Manager In Training program, encompassing all areas in order to successfully train future leaders.

Established a Talent High Potential model in order to determine where we had prospective talent gaps for said growth.

Determined very specific criteria around skill sets required relocation areas and management support for additional employees we needed to train and promote from within.
summary:
Within two years of launch, able to grow business by $50M in strategic markets, promoting more than 9 employees.
Additional Information
---
HR Development Consultant
Team building doesn't start with your strongest talent, it starts with recognizing everyone's talents and making sure they're in the right position. This leads to multiple things, all of which equate to a successful company. Are you interested in making positive changes in your company but don't know where to begin? That's where we come in.
We work with your organization to show you how to build an HR department, how to develop your HR department and implement effective HR assessment and development. By creating an HR development program you not only learn how to build an HR department, you will learn how to set yourself up for future success. An HR department is the entity that connects employees with employers efficiently and effectively; this makes an HR development plan crucial. Through successful HR planning and development, your organization will be able to do things such as-
Align with the most senior leadership to partner in assisting with their specific deliverables
Create training programs and materials for onboarding
Create specialized training programs and materials for skill development
Gather information on employee satisfaction
Investigate causes of employee dissatisfaction through direct and indirect communication (examples- questionnaires, anonymous feedback)
Identify trends in causes of employee concerns
Effectively communicate information about benefits packages
Investigate serious reports and incidents (example- sexual harassment)
Connect employees with services that can assist them outside of the workplace (examples- financial aid, local mental health services)
---
HR Planning & Development
Employees who feel valued and heard are the best way to ensure your company's success. A human resources development program can help make that happen, putting your organization on the path to success. But this requires an effective HR development plan. By hiring unHR as your HR development consultant, you're sure to have the HR development plan you need.
If you already have an HR department, they might need a little help through a human resources development program to perform their best. Rather than consider a weak spot a 'failure', we will work with them to find out what's missing and help them improve using HR assessment and development strategies. Our human resources development program, much like investing in employee talent, finds strong suits to strengthen further as well as places that may need improvement.
We believe in teamwork inside and outside the workplace. As your HR development consultant, we do more than show you how to build an HR department and implement effective HR assessment and development. We help you build relationships with entities to aid in your HR planning and development.
Executive coaches
Staffing firms
Employee survey partner
Creating these partnerships is a stepping stone towards creating an HR development plan resulting in a long-lasting, capable department in your company. Your unique human resources development program will only connect you with the best of the best.
---
We Can Help You Build Your HR Department
Working with an HR consultant isn't a sign of failure as a business. It's a sign of initiative to strengthen your company. An HR development program is something all organizations can benefit from, whether they'll admit to it or not. An HR development program carries no risk, and can only help, never harm. Not taking time to make an HR development program is a risky move, however. HR assessment and development is just another building block on the road to success. Why hesitate, when you could work on a human resources development program instead?
Unlike other groups offering services for HR planning and development, our human resources development program considers certain factors that others don't. Our services as an HR development consultant involve-
Being considerate of the things that make your organization unique
Creating the best possible strategies tailored to your organization's identity and needs
Using creative HR planning and development techniques rooted in over a decades worth of experience (and success!)
As your HR development consultant we help you find, retain, and optimize key talent through an HR development program that's tailor-made for you. We guarantee our strategies for how to build an HR department or improve an existing one, will produce measurable results. We're the best in the business because there's no one else like us. If you're interested in receiving a human resources development program, don't wait. We're only a call away.
When the ordinary solutions aren't working,
you may need unHR
---