(analyze & align)
unAligned
Case Study
If you need a fresh look at aligning the HR strategies to the business strategy, look no further. We have been successfully helping clients with these strategies for more than a decade.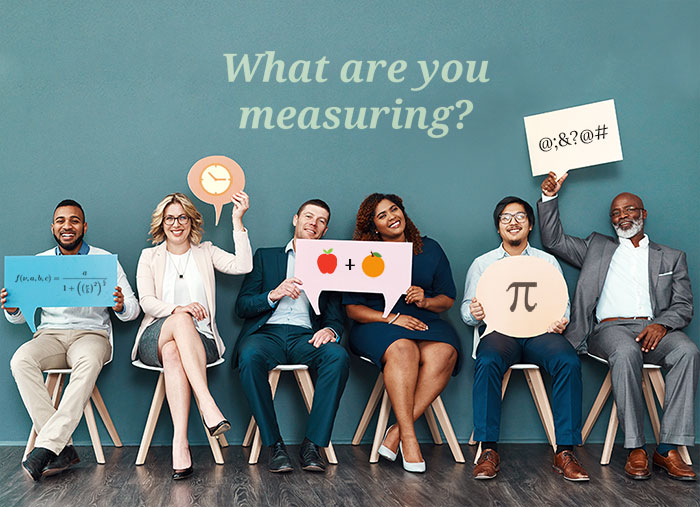 Situation
---
Hired to assist CEO with transforming the organization to one of high-performance with an aggressive growth agenda and focused on developing people.
Expected to bring new and creative thinking to the processes of attracting, developing, retaining, and managing human capital.
Plan of action
---
Evaluate every aspect of the HR strategy and team, as it relates to the operations and overall business strategy for the next three years.

Restructured team of sixteen employees to twelve, while enhancing service offering provided to employees and improving business results.

Restructured and renegotiated benefits offerings and broker/vendor partnerships saving >$3M on a spend of $18M, while collaborating with Finance to assign >$800K to the business P&Ls to account for prior planning shortfall.

Upgraded application tracking, HRIS, and payroll systems to drive overhead savings and be more fully integrated.

Successfully launched both Company "University" and The "Emerging Leader Program" – the first full service training offerings specifically focused at developing leaders and future leaders, allowing for growth trajectory and management placement of qualified internal candidates.

Streamlined LOA processes, improving return to work percentage by 50% and decreasing overtime by 13%.
Additional Information
---
Best HR Strategies
For businesses to operate successfully there must be good communication between departments. Lacking it is an all too common barrier many businesses struggle with. When different departments aren't communicating well things become hectic at best, and a nightmare at worst.
Common Goal
First and foremost, departments need to share the same or overlapping priorities which will ultimately lead to achieving a specific goal. If the HR strategy doesn't align with the CEO's or isn't a business-driven HR strategy, things remain stagnant.
It's not unheard of for employees to feel left out when it comes to company objectives too. How can they contribute to the best of their ability if they don't understand current business strategies (thus defining the HR strategies), or how a business-driven HR strategy works?
This is why it's so crucial for HR to have the best possible relationship with the CEO and business leaders and let them play a role in strategic human resource planning and developing a business-driven HR strategy. The HR structure and strategy are going to directly influence things like people strategies, people metrics, and training material and help them understand where the business is going.
Short term goals requiring strategic human resource planning include-
Implementing people metrics
Improving the application and onboarding processes
Automation of tactical HR tasks to improve the budget
Hiring business savvy HR professionals
Changing the payroll system to a more user-friendly software
And software integration across all HR platforms, to name a few
As you can see from the above strategic human resource planning is critical to your business meeting its overall business objectives.
Strategic Human Resources Planning For Businesses Across The US
Moving Forward
Current objectives are one thing, but for the best and most effective business strategies, companies need an image of what they want to look like in the future. With a clear understanding of ideal growth, it's possible to craft a business-driven HR strategy that can expedite the process for improvement.
If your HR structure and strategy aren't aligned with your business strategy, then your company cannot and will not reach its objectives. Current HR strategies could be holding you back. Evaluating the strategic impact of your HR department might need to rise to the top of your to-do list to develop effective strategic human resource planning for the future. Until you do, it may be in your interest to get in touch with HR strategy consulting firms to help with your HR strategies.
HR Strategy Consulting Firms
While HR departments all serve a common purpose the approach used in large businesses is quite different from smaller ones. Oftentimes the HR structure and strategy involves having the department split into smaller departments for specific tasks. HR strategies and organizations should reflect the needs of a larger company. Something that HR strategy consulting firms can help with if you're struggling with optimizing strategic human resource planning.
If you or your HR department find yourself struggling with creating and implementing effective HR strategies, it's time to get in touch with us at unHR. Unlike other HR strategy consulting firms we use a creative, innovative approach that taps into your HR department's full potential for a stronger HR strategy. Our unique strategic human resource planning not only makes us stand out, it's the reason we're successful. For more information on how we can help you develop the perfect HR strategy contact us today by phone or email.
When the ordinary solutions aren't working,
you may need unHR
---